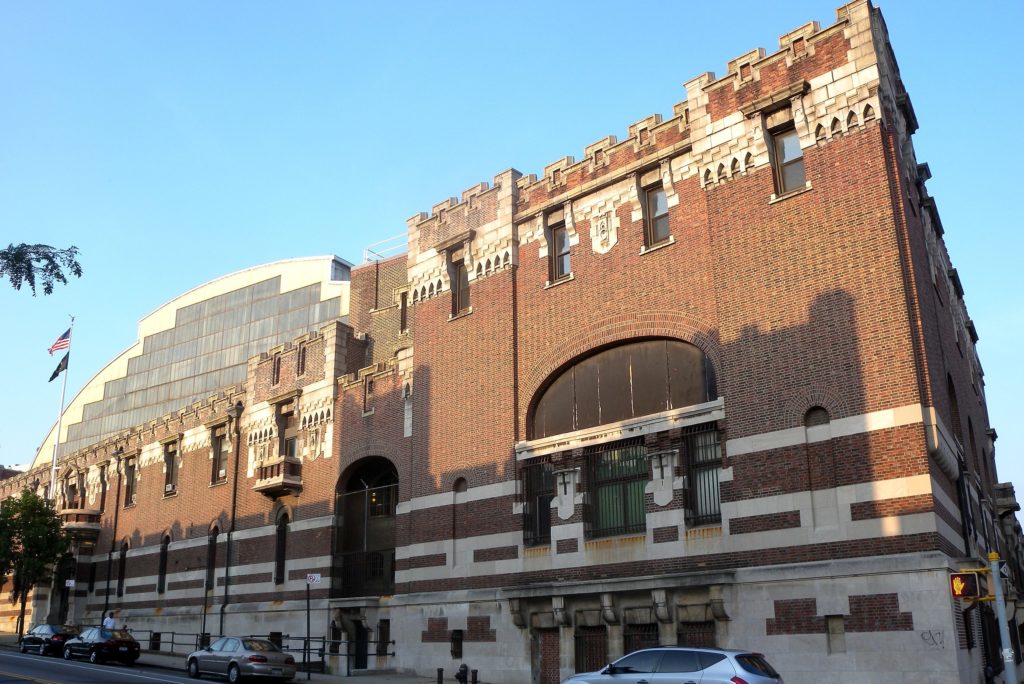 Completed in 1907, the Bedford-Union Armory was built for the mounted cavalry unit of the National Guard, and was originally known as the "Troop C Armory." You can still see a "C" carved into the building's facade today.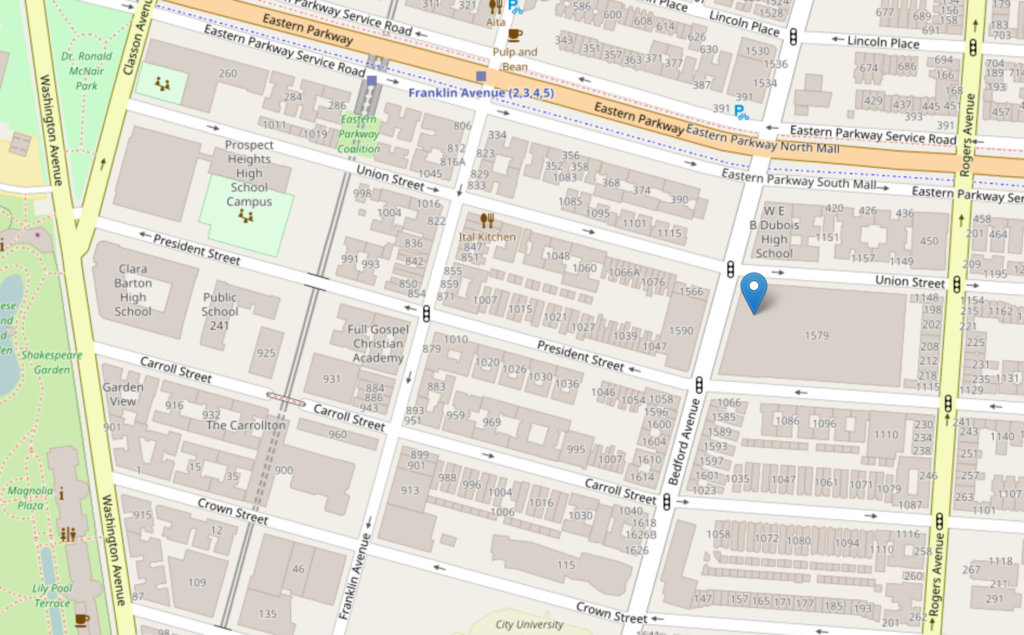 The Armory occupies most of the block bounded by Bedford Avenue, President Street, Rogers Avenue, and Union Street in Crown Heights, Brooklyn. Construction began in 1903 based on the designs of Pilcher & Tachau, who also designed the Kingsbridge Armory in the Bronx.
The Bedford-Union Armory contains former offices, classrooms, storage, a reception hall, a gymnasium, a firing range, and several other facilities.
Long vacant, ownership of the Armory reverted back to the city in 2013. Currently, there is a proposal by BFC Partners to redevelop the Armory into a mixed-use real estate development and recreation center. The plan includes luxury housing, 12,500 square feet of commercial space, and some amount of affordable housing, according to the federally defined Area Median Income (an area which includes all of New York City and surrounding suburbs). This housing is largely unaffordable to existing neighborhood residents; the current plan calls for only 18 of a proposed 386 units to be within reach of the median income Crown Heights family.